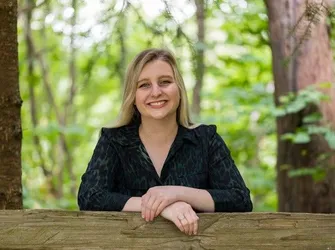 Sarah Fletcher, LMHCa
I believe in holistic wellness. Mental, physical, emotional, and spiritual health are all vital aspects of wellness- when one area suffers, the others often do too. I consider you as a whole person rather than a diagnosis, and can support the underlying concerns rather than masking the symptoms. Each person possesses a unique set of strengths and skills that we will build upon to leave you feeling confident to be the driver of your wellness. I believe that you are the best expert on yourself. My goal is to be your ally and advocate in achieving your goals. With that in mind, therapy is often most effective when the client is actively engaged and communicative throughout the process.
Certified Nutritionist (#NU61089256),Washington State
Licensed Mental Health Counselor Associate (#MC61090290), Wa State
Master of Science in Nutrition and Clinical Health Psychology from Bastyr University
Bachelor of Science in Kinesiology with a specialization in sport psychology, Western Washington University
Body-positive, Health At Every Size (HAES®) specializing in gentle nutrition and movement to support mental health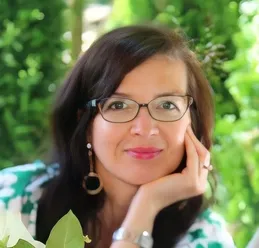 Melissa Gaytan Johnson, LMHCa
Through a holistic and biopsychosocial spiritual lens, my goal is to promote your child's specific balance of mind, body and spirit utilizing whole body supportive interventions, while honoring multiculturism and ancestral backgrounds. I utilize a strength-based, collaborative, approach with a focus on holistic intersectionality and awareness we are all influenced by our family of origin, cultural backgrounds and social networks. Your child may be facing challenging times in which talking with someone to work together to help identify concerns could be foundational to finding answers and building coping strategies and skills to support life-long resilience. My internship to was located in a private school working with preschool through 8th grade-aged children with a focus on emotional support related to both school and family and advocating for children of color. Previously, I spent countless hours volunteering in both pre- and elementary schools working with children individually and small groups as well as leadership roles in various art or community service groups affiliated with children.

Master of Science, Nutrition and Clinical Health Psychology, Bastyr University
Licensed Mental Health Counselor Associate (# MC 61087418), Washington State
Certified Nutritionist (# NU 61087425 ) Bachelor of Science, Nutrition, Bastyr University.

Johannah Maybach, LMFTa

(she/they)
As a relational therapist, I believe that relationships have the power to profoundly shape our lives and that connection to both ourselves and others is vital. I operate from a systemic perspective which incorporates awareness of how we behave within various systems of life, including relationship to self, others, community, and the natural world. I am passionate about integrating social justice into my work with clients and aim to create a space that draws upon your own lived experiences, insight, and goals for the future. I am sex and pleasure positive, queer affirming, and enjoy supporting clients in exploration of gender and sexual identity/expression.
I believe that therapy can be a powerful tool to identify and validate experiences of oppression, strengthen community and disrupt the status quo. My approach invites exploration of difficult topics such as shame, anger, and grief, and I treasure the messy, human moments that can accompany this. I often incorporate somatic practices into my sessions to help strengthen the mind-body connection, identify feelings stored in the body and work to effectively integrate them. I love using humor in my therapeutic offerings and take a creative and mindful approach to addressing your goals. My clients find me warm, genuine, playful, and non-judgmental. I am collaborative and solution-focused, centered in values of agency, pleasure, and self compassion. I enjoy working with individuals, couples and other relational constellations seeking to improve intimacy, communication and satisfaction. I especially enjoy working with adolescents, young adults and highly sensitive individuals.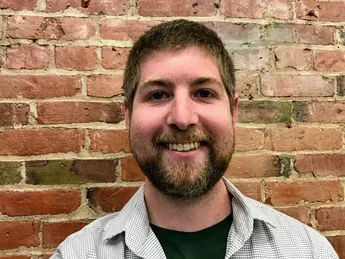 Justin Marr, LMFTa
ACCEPTING CLIENTS I can help guide couples/individuals through communication issues, self-exploration, identifying/expressing needs, anxiety/depression, OCD, spiritual questioning, and life transitions (breakups, new relationships, job changes, parenting). I affirm all identities and relationships (LGBTQIA+, non-monogamy, kink, etc.) and would love to work with you!
My approach is strength-based, collaborative, and solution-focused. I believe all people are worthy, resilient, and capable of thriving. But sometimes we get stuck. It can be difficult to reach out for help and I appreciate the courage it takes. I'm here to offer you a safe and non-judgemental space for self-discovery and change. Let's move forward together.

Natalie Spandenberg, LMFTa
Something's not working. It's your relationship with a partner or child. It's your sex life, career, or friendships. You're struggling with life transitions, like having a new baby, launching young adult children, getting a divorce, or retiring from your job. You're grieving a loss, feeling anxious, or feeling disconnected from your body. I want to provide a space for you to be heard and to heal. I offer a listening ear and a warm, calm presence. I honor your unique lived experiences and view you as the expert on your own life.
We'll look at how past events influence you and increase your understanding so that you can become freer to act more adaptively today. I work with you in a goal-oriented and solution-focused approach. Through our time together you will gain insights that help you build positive relationships and take steps towards the life you want to live.



Anna Torres, LMHCa
Negative self talk has become part of your routine. You feel overwhelmed and when life is unexpected or conflict arises, your mind spirals. You are flooded with emotion, experiencing anger, anxiety, depression and you are ready to stop holding things in and open up in a safe space to be heard. You are struggling to start this journey, yet you are wanting to take that first step. I have created a space for you. Through collaboration, we will design therapuetic goals that are achievable with sustainable life changes. I believe in evidence based therapy that is strength based, cognitive behavioral and solutions focused to empower your individual growth. I respect and account for intersectionality and the cultural context of your life to provide a holistic and personal experience, celebrating all identities. You are already here. You are ready to navigate the range of emotions you are experiencing and are seeking self discovery. I am ready to hear you. Make the call or send that email for a consultation.
Interns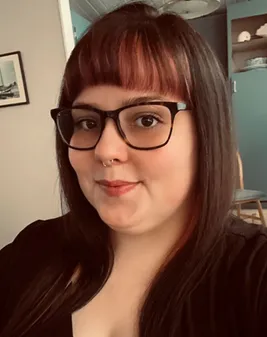 Lauren Duran
Have you noticed that past traumatic experiences are impacting the way you show up in the world and navigate relationships? You have noticed an increase in anxiety or depression and are starting to feel disconnected from your emotions. You are noticing how these are all impacting your day to day life. Taking the first steps to attend to your whole self and explore your mental health needs and goals can be daunting. With support, empathy, and understanding it is easier to navigate challenging periods in our lives together instead of doing it alone.
I am certified in trauma counseling working collaboratively through a trauma-informed and social justice lens. Together, we can find the tools to assist you in exploring your lived experiences, connecting with your full self. My hope is to provide a safe and welcoming therapeutic space where you can honor your lived experiences, achieve your personal goals, and feel empowered. If you are ready to take the next steps on your journey of healing, please reach out for a free consultation. I look forward to working with you. I am pursuing a masters degree. Internship Until May 2024.
Sarah Hendrich
Do you feel like you don't belong? That life experiences have left you different emotional, physically, mentally? Wanting to feel included in to those around you is a natural human desire. It is not selfish or weak to seek help, to address the changes in your life that have led you to this place of isolation, to feelings of depression or anxiety. You are not alone and it is not your fault. Going through major upheaval in daily life is daunting. As a therapist, I want to be part of the healing journey. Through collaboration we can together explore and work through the feeling, finding resolution and strength as you move forward. No one should feel alone when processing change. I provide a safe environment where we can explore and work through emotional difficulties. Reach out for an appointment and together we will find solutions that will enhance your quality relationships and quality of life. You matter and will be heard.
I am pursuing a masters degree. Internship Until December 2023.