It's Time for A Change
You want to wake up and feel better then yesterday, every day.
You want to love yourself, striving to be the person you choose to be.
You want to want more connection and intimacy with your partner.
You want to be a loving parent, supporting your children to a strong future.
You want to navigate life transitions with confidence in your decisions.
You want to build healthier relationships with family and friends.
You know it's time to make a change.
Real Solutions Therapy, PLLC has a therapist ready to be a part of that journey.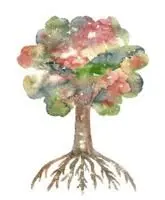 Elizabeth Cabibi, LMFT
22525 Marine View Dr. S #202, Des Moines, WA

Main Office and Virtual Availabilities Vary by Therapist
Click on Appointments Tab on website to schedule